Specialized Viewers
Beyond Compare is multifaceted, providing built-in comparison viewers for a variety of data types. Compare .csv data, Microsoft Excel workbooks, and HTML tables in a Table Compare session. Compare images in a Picture Compare session.
×
Text Compare
A Text Compare session compares two source code files. Specific differences are marked with red text, and the entire line is given a light red background to indicate the presence of a difference. Gutter buttons and hotkeys let you quickly copy sections of code from one side to the other.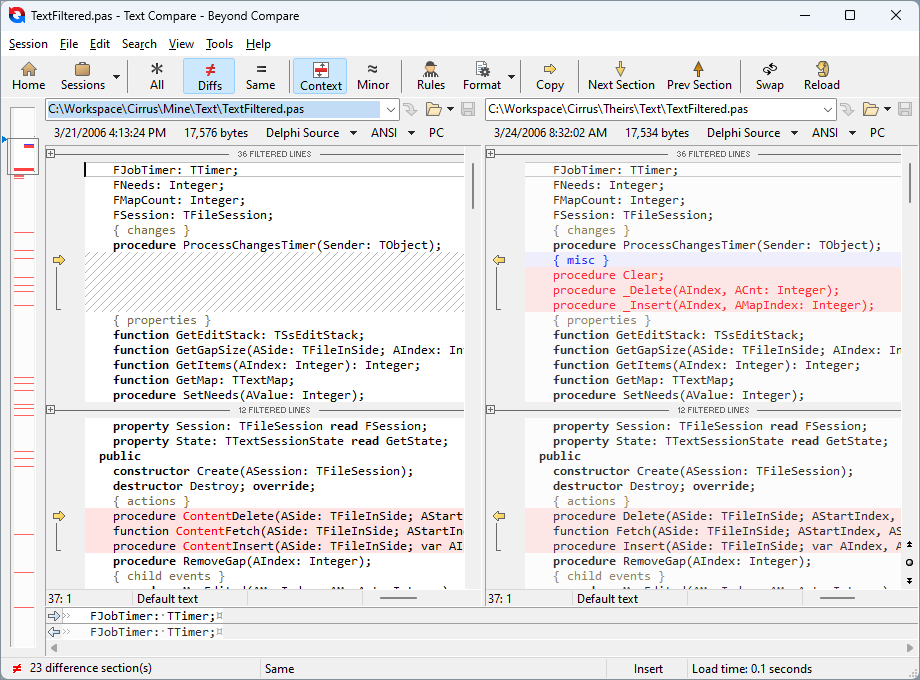 3-way Text Merge
A Text Merge session displays three files at the top and the merged, editable output appears at the bottom. The center file is the common ancestor of the two later versions. Left and right changes are automatically included in the output.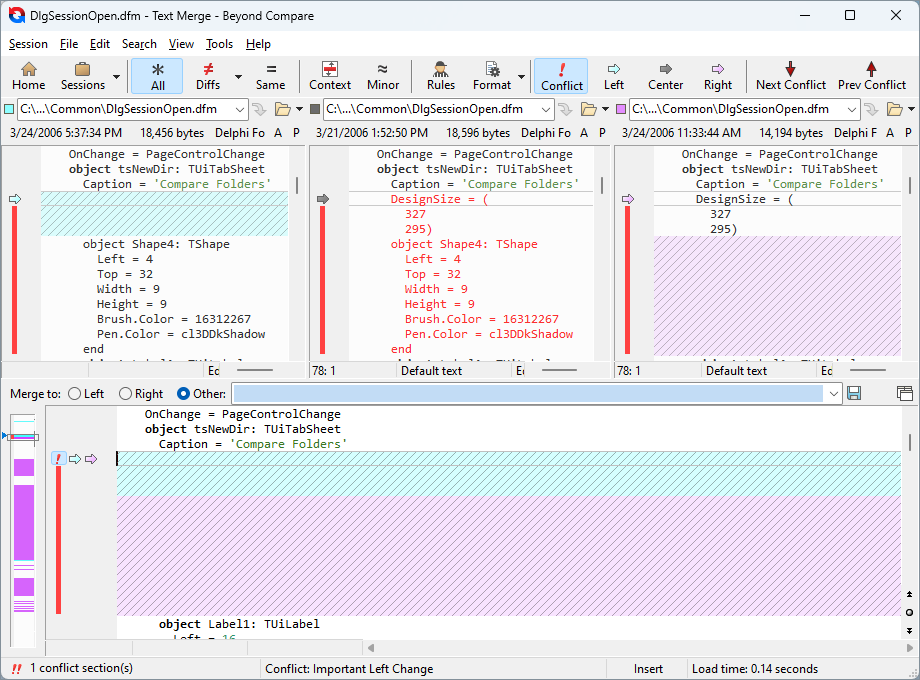 Table Compare
A Table Compare session compares delimited data files cell-by-cell. Data can be sorted and aligned on key fields, and unimportant columns can be ignored.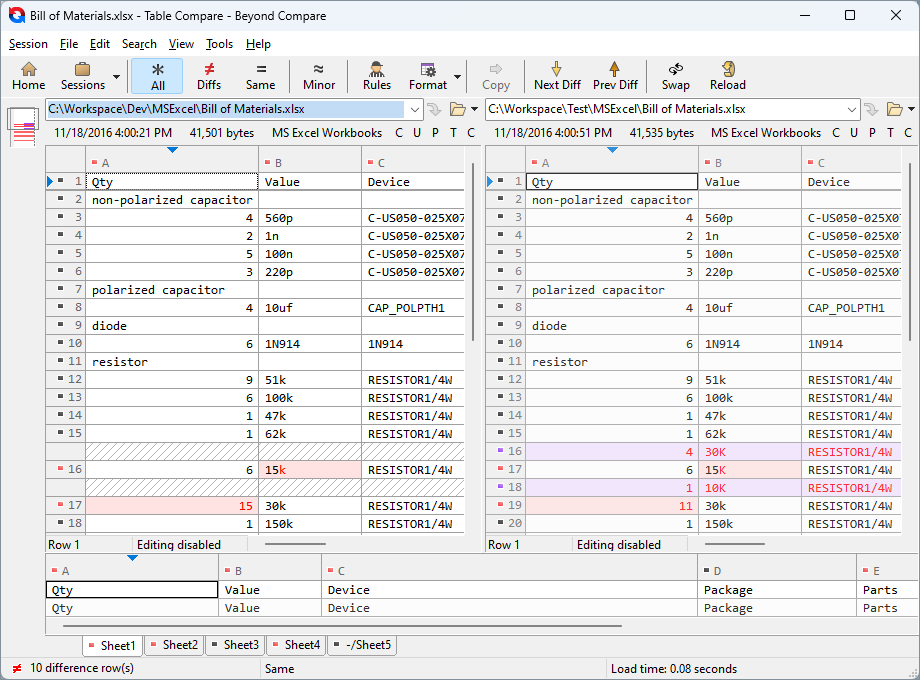 Picture Compare
The Picture Compare view shows images side-by-side with their differences highlighted. Various types of image files can be compared.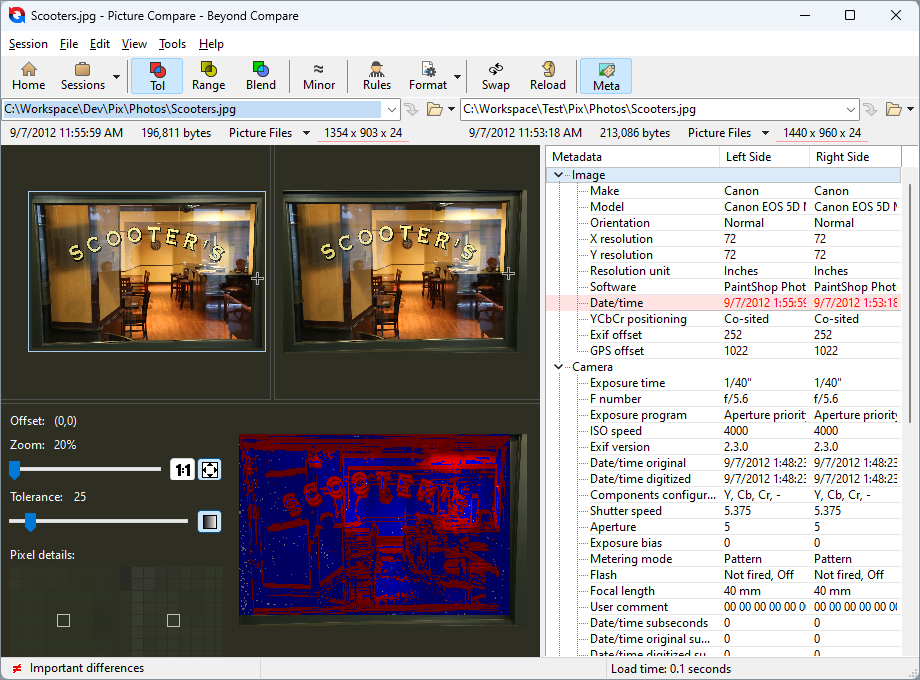 Folder Compare
Compare folders side-by-side in a familiar Explorer style. Differences are highlighted in color.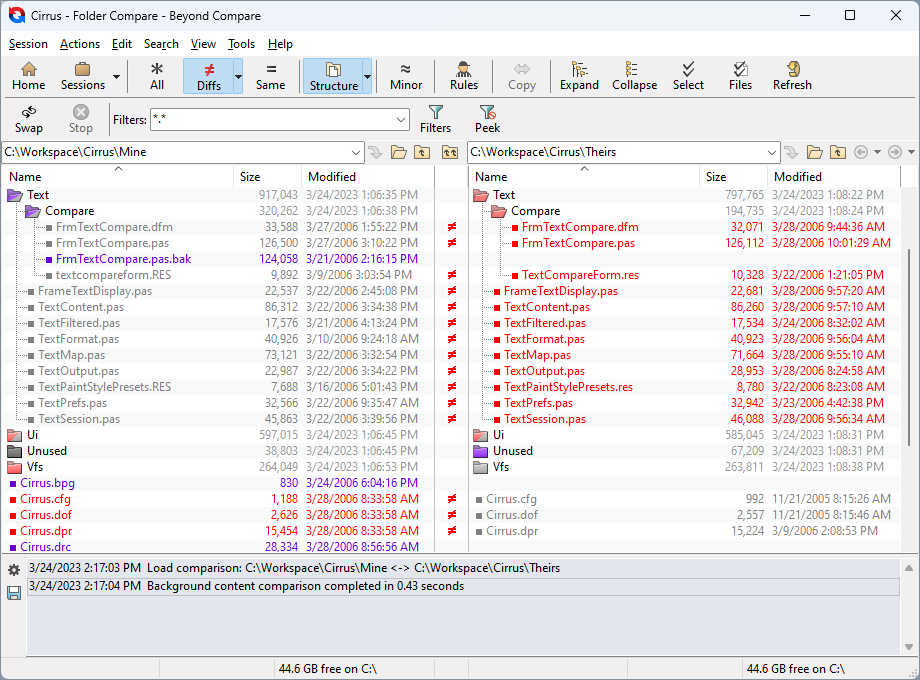 Folder Sync
A dedicated Folder Sync session is useful for synchronizing folders. The preview pane clearly shows the operations that will be performed.
3-way Folder Merge
Three-way merging now extends to folders. Compare independent changes against a common ancestor to quickly merge your changes with someone else's. It makes merging your customizations into a new release a snap.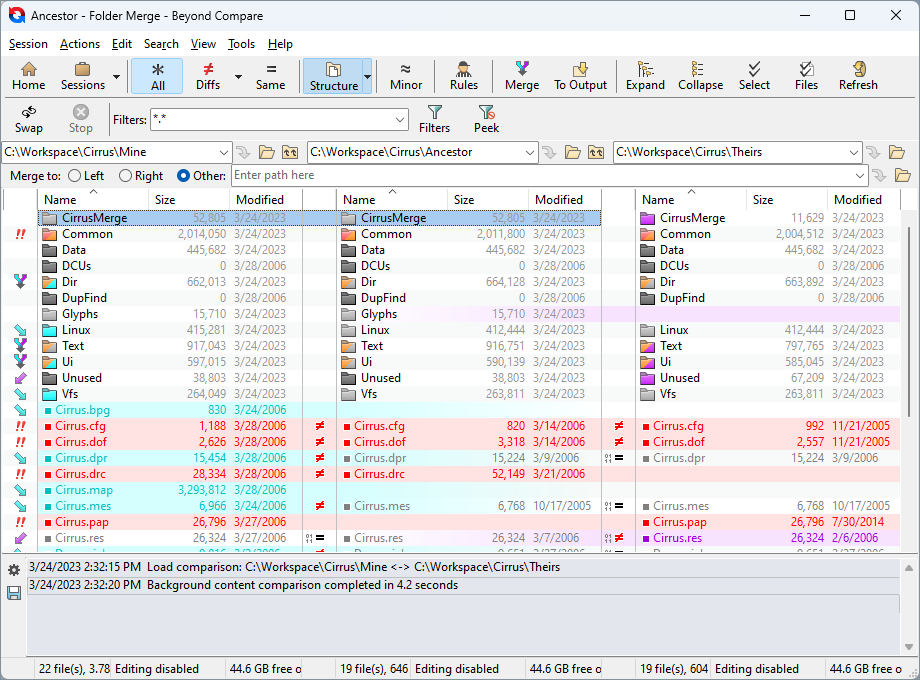 Hex Compare
The Hex Compare view shows differences byte-by-byte in a typical hex dump layout.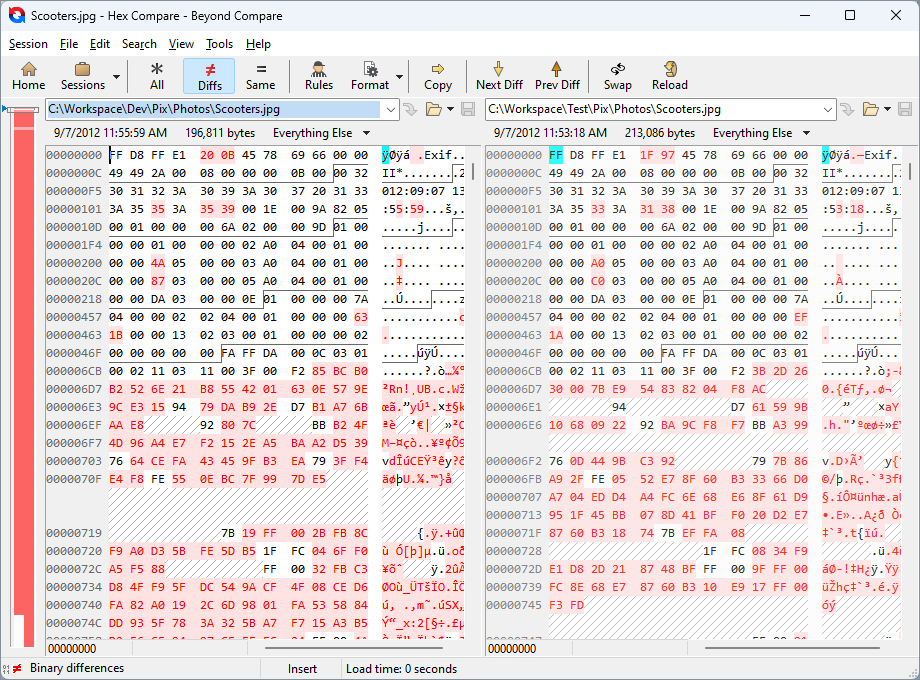 Registry Compare
The Registry Compare view compares local and remote live registries as well as registry exports.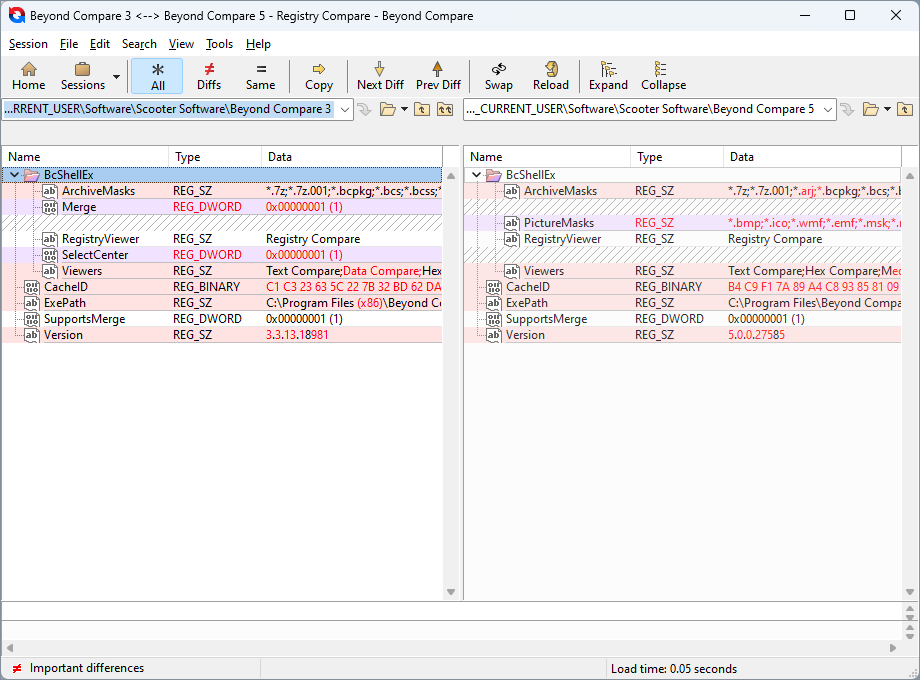 Executable Compare
The Version Compare view compares executable files (such as .exe and .dll) and shows differences in version information. Version Compare is a Windows feature.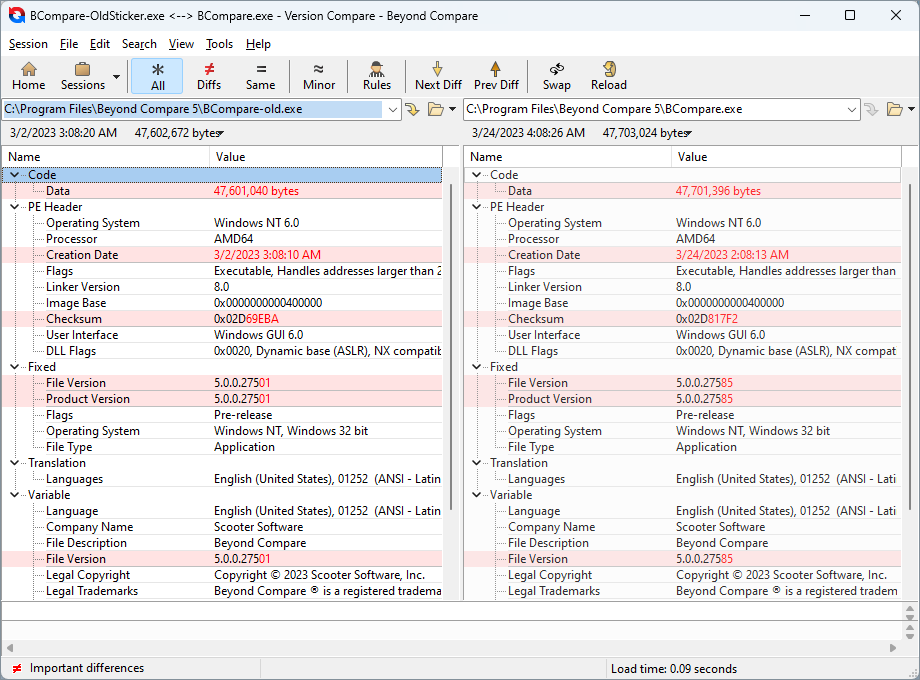 MP3 Compare
The MP3 Compare view compares mp3 files, showing differences in tags.