Screenshot Gallery
×
1 / 14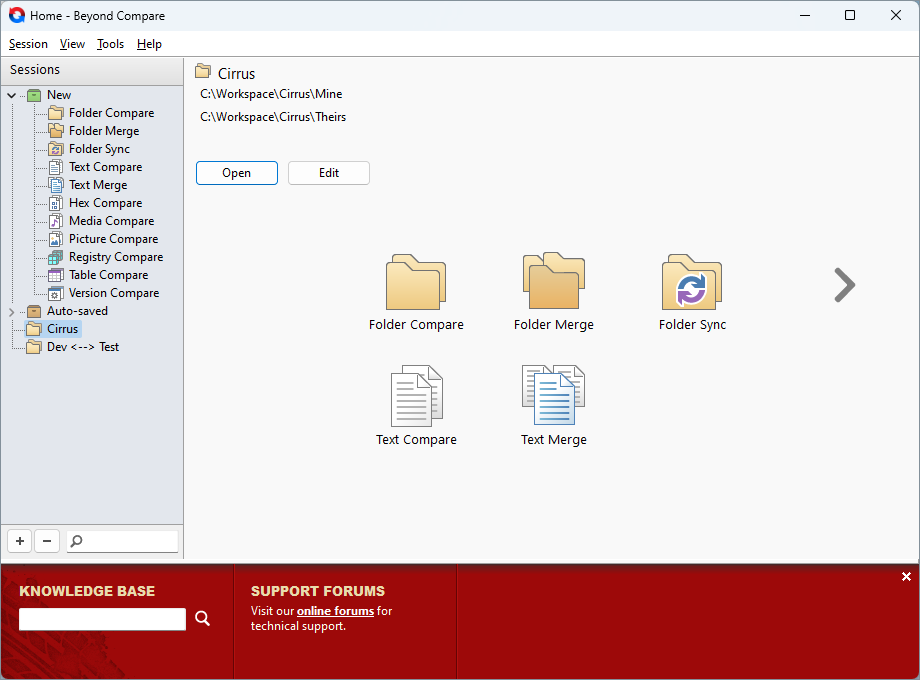 The Home view gives you a base to launch comparisons and manage saved sessions.
2 / 14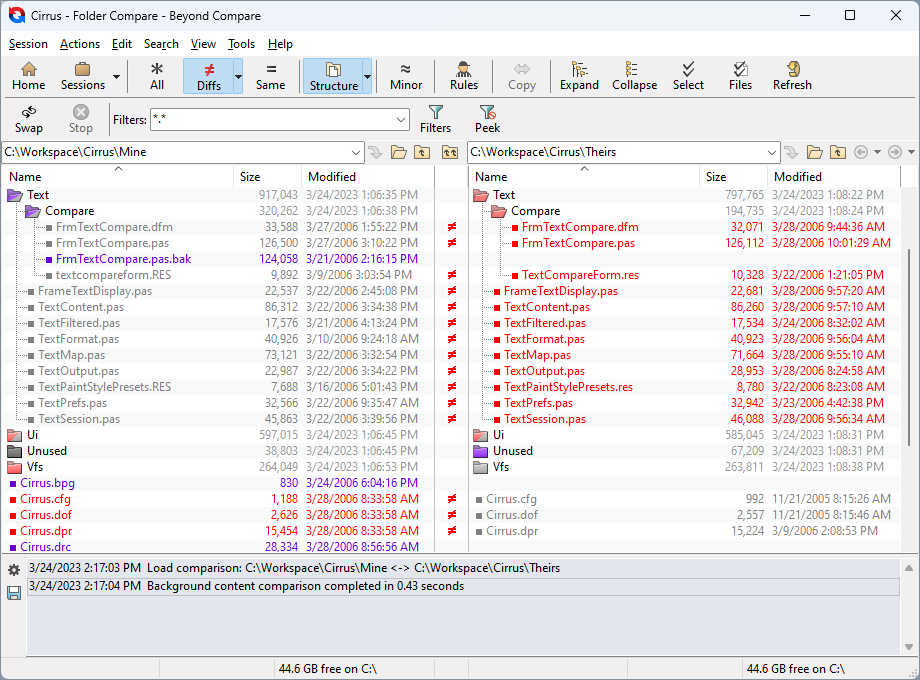 This is a comparison of a local folder and an FTP site. Differences are highlighted in color. The default color for newer files is red and is configurable.
3 / 14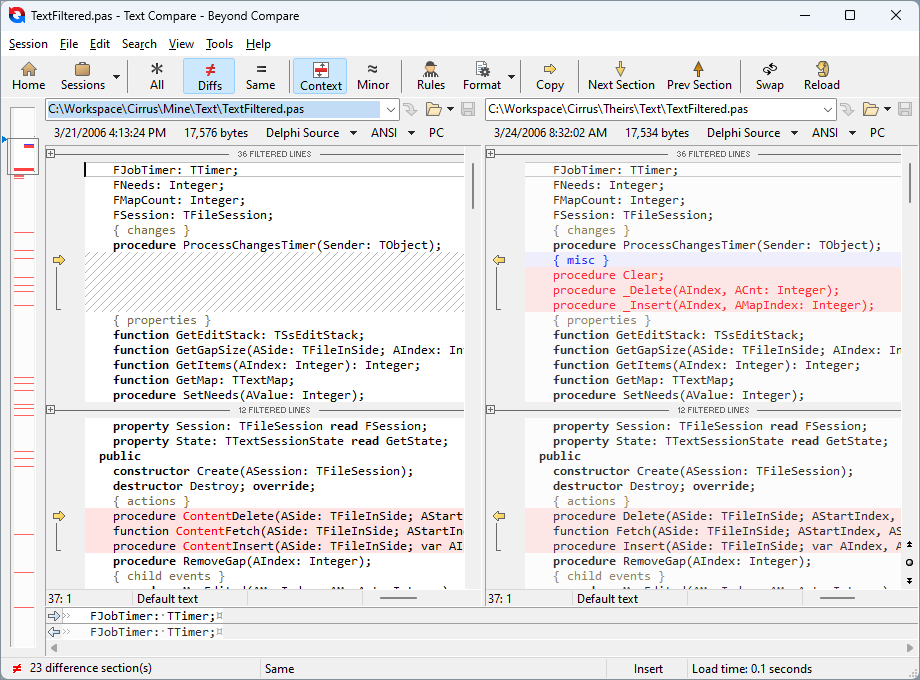 Two source code files with differences marked with red text. Lines with a light red background indicate the presence of a difference. Gutter buttons and hotkeys let you quickly copy sections of code from one side to the other.
4 / 14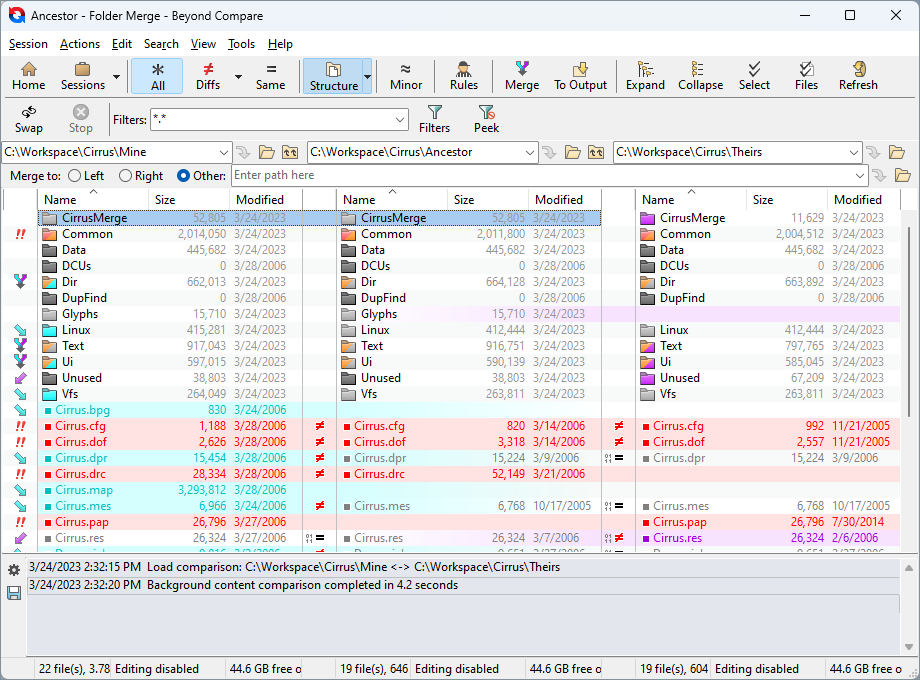 This is a 3-way folder merge session. Folder Merge is a

feature.
5 / 14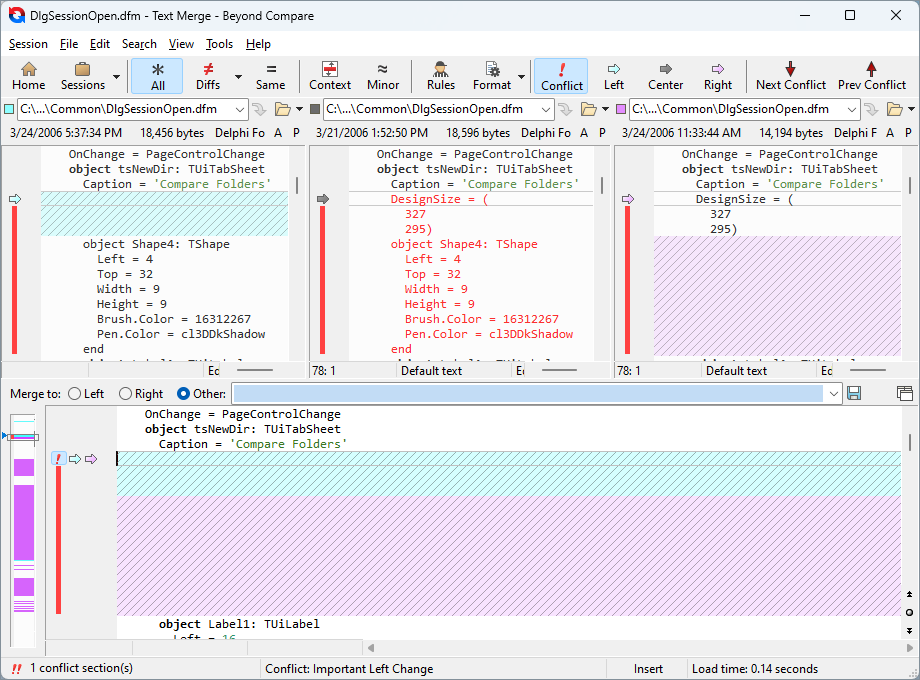 The center top file is the common ancestor of the left and right versions. Changes are automatically merged into the editable output in the bottom panel. Text Merge is a

feature.
6 / 14
A dedicated Folder Sync session is useful for synchronizing folders. The preview pane clearly shows the operations that will be performed.
7 / 14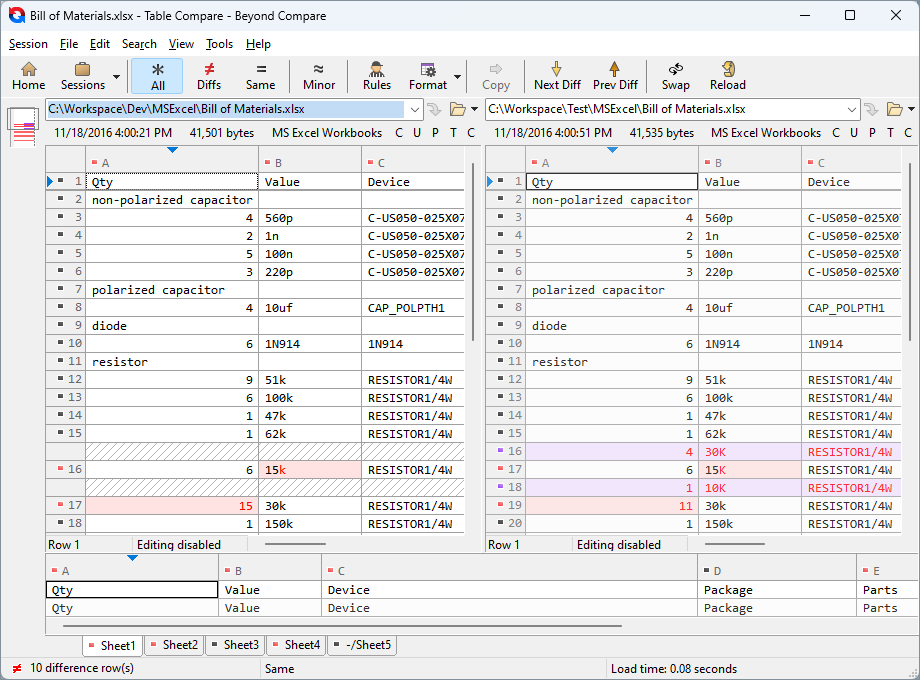 Delimited data files can be compared cell-by-cell in a Data Compare session. Data can be sorted and aligned on key fields, and unimportant columns can be ignored.
8 / 14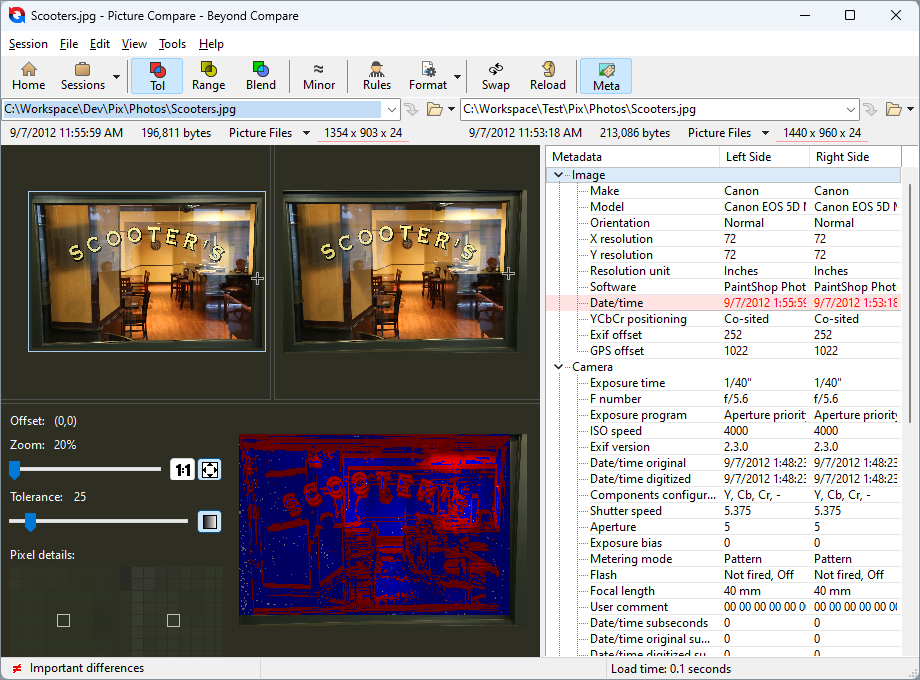 The Picture Compare view shows images side-by-side with their differences highlighted. Various types of image files can be compared.
9 / 14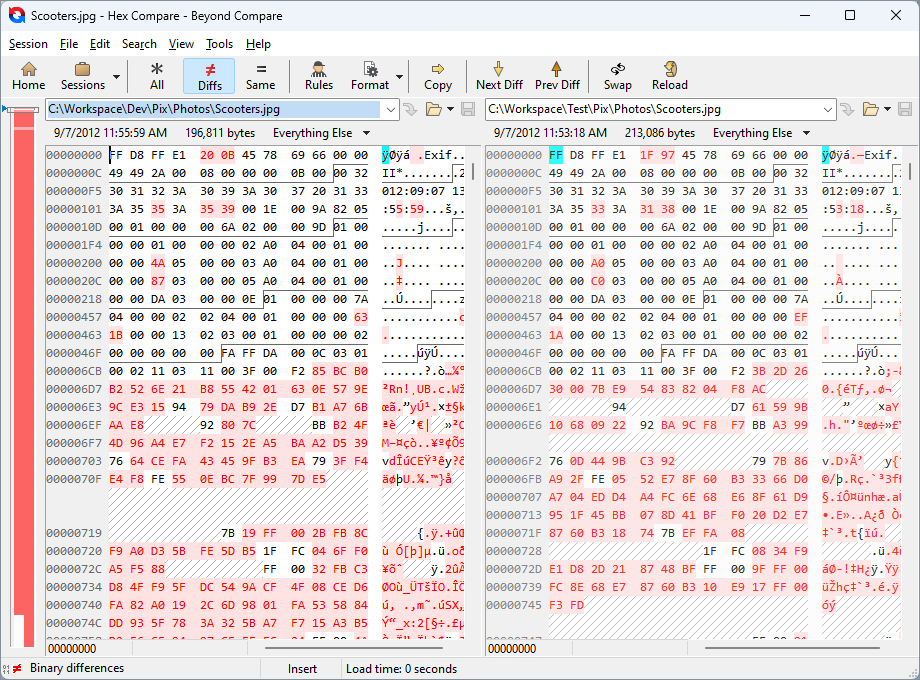 The Hex Compare view shows differences byte-by-byte in a typical hex dump layout.
10 / 14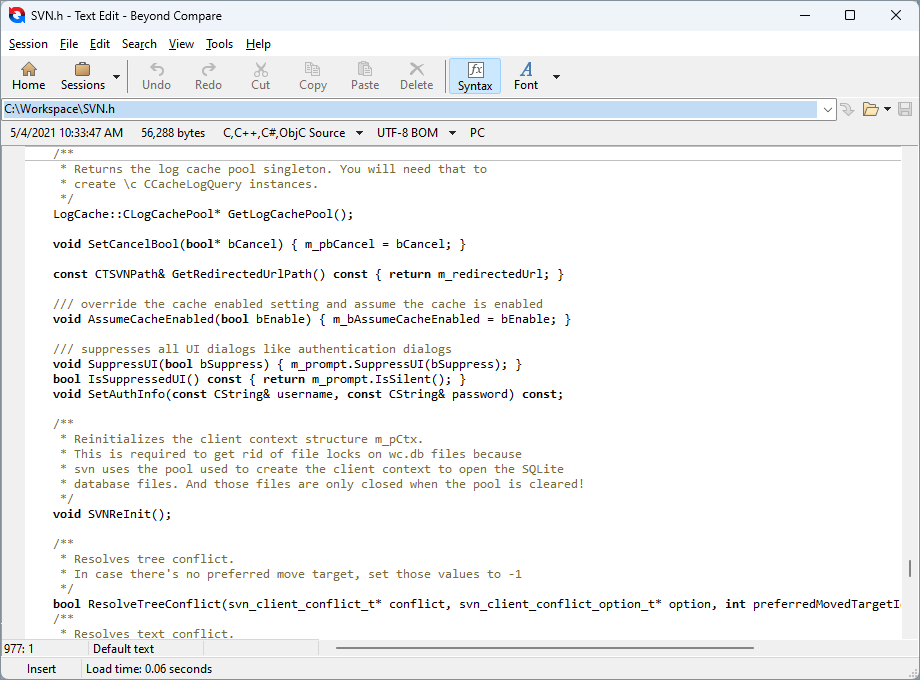 The built-in text editor can also be used on a standalone basis.
11 / 14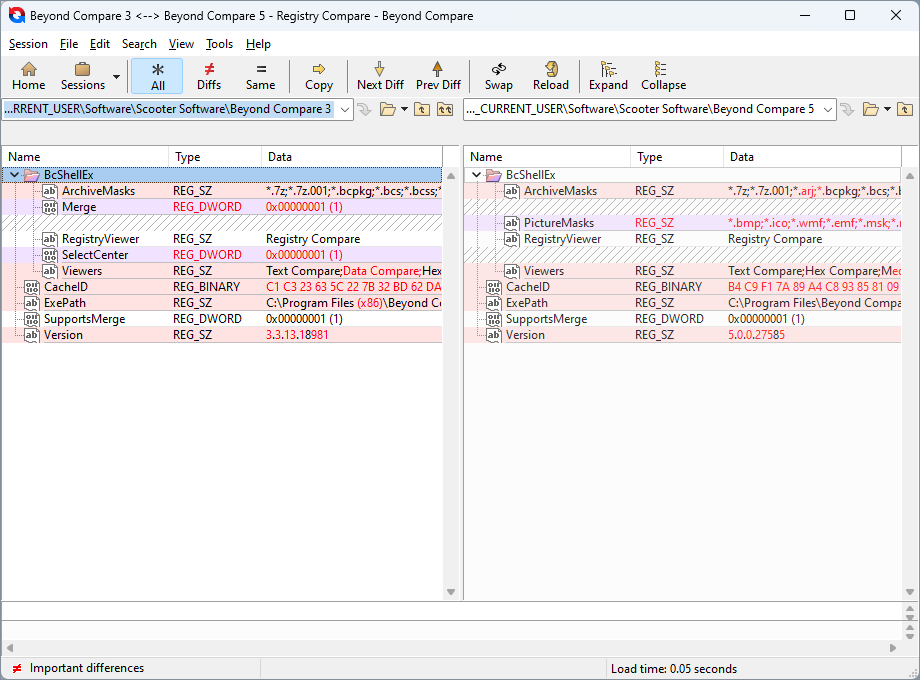 The Registry Compare view compares local and remote live registries as well as registry exports. Registry Compare is a


feature.
12 / 14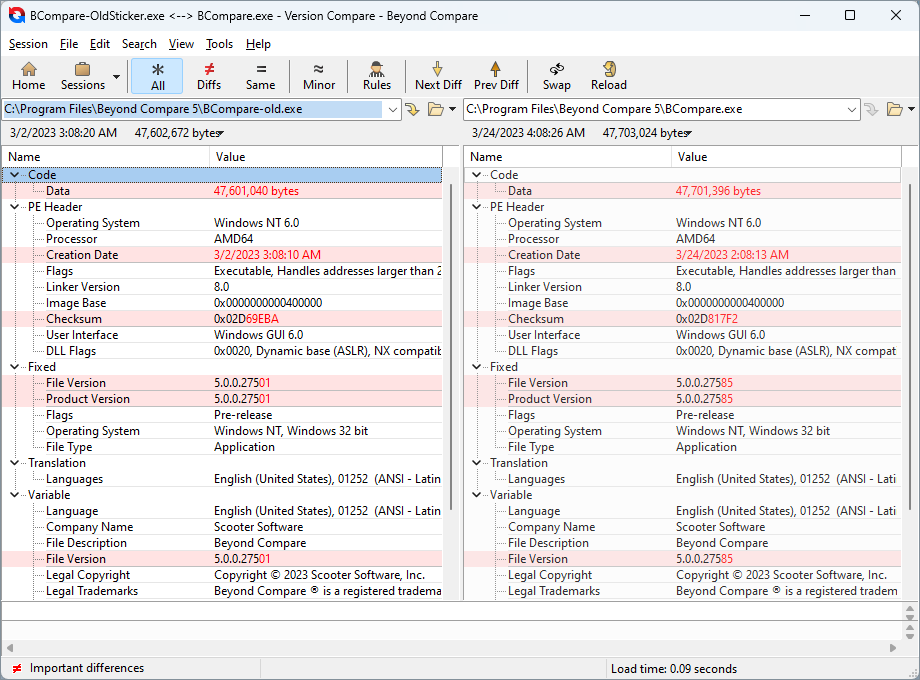 The Version Compare view compares executable files (such as .exe and .dll) and shows differences in version information. Version Compare is a

feature.
13 / 14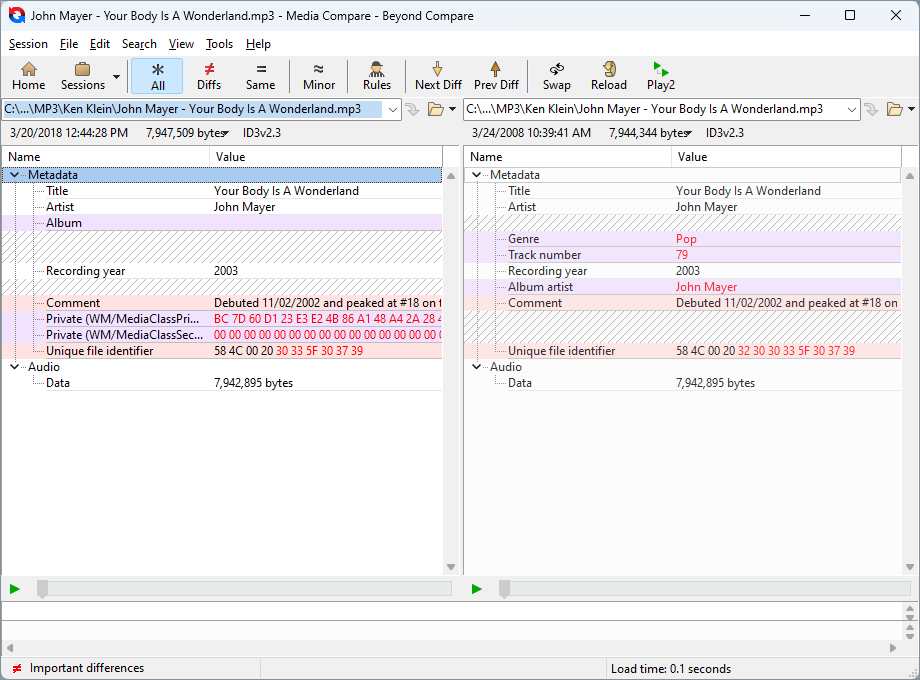 The MP3 Compare view compares mp3 files, showing differences in tags.
14 / 14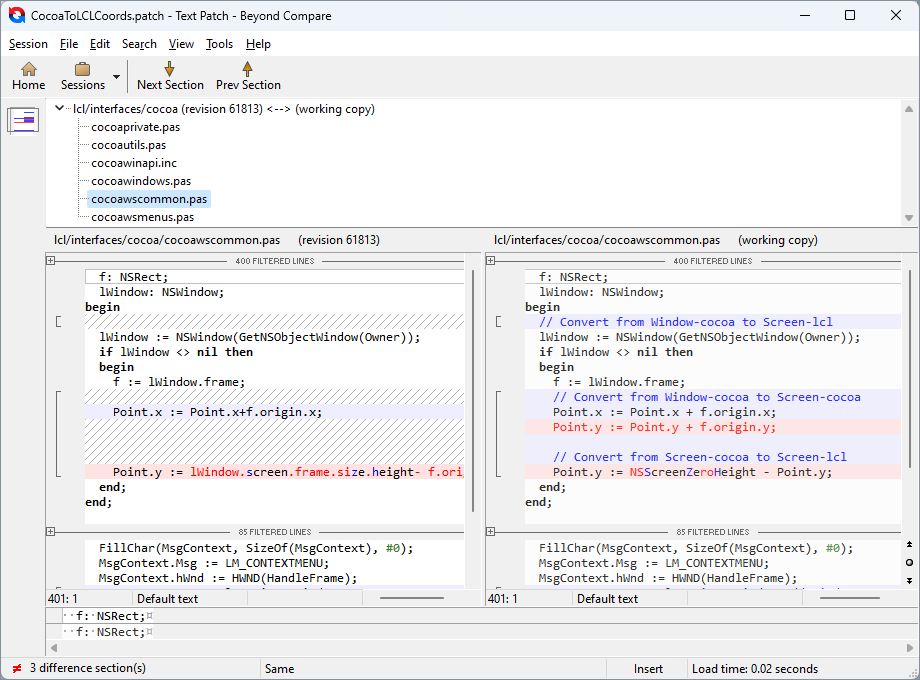 This is a text patch session. Text Patch is a

feature.
❮
❯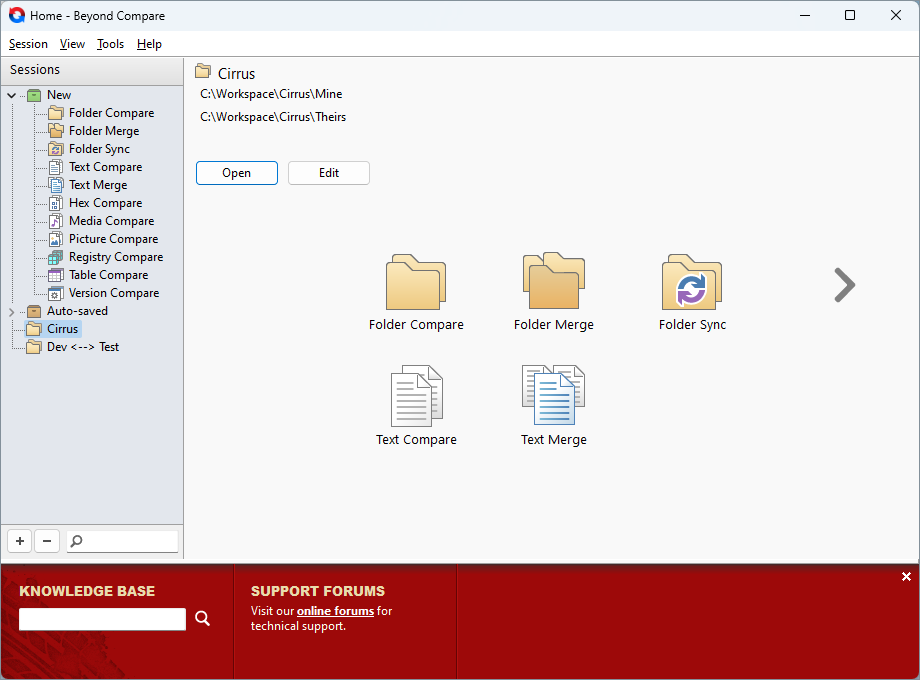 Home view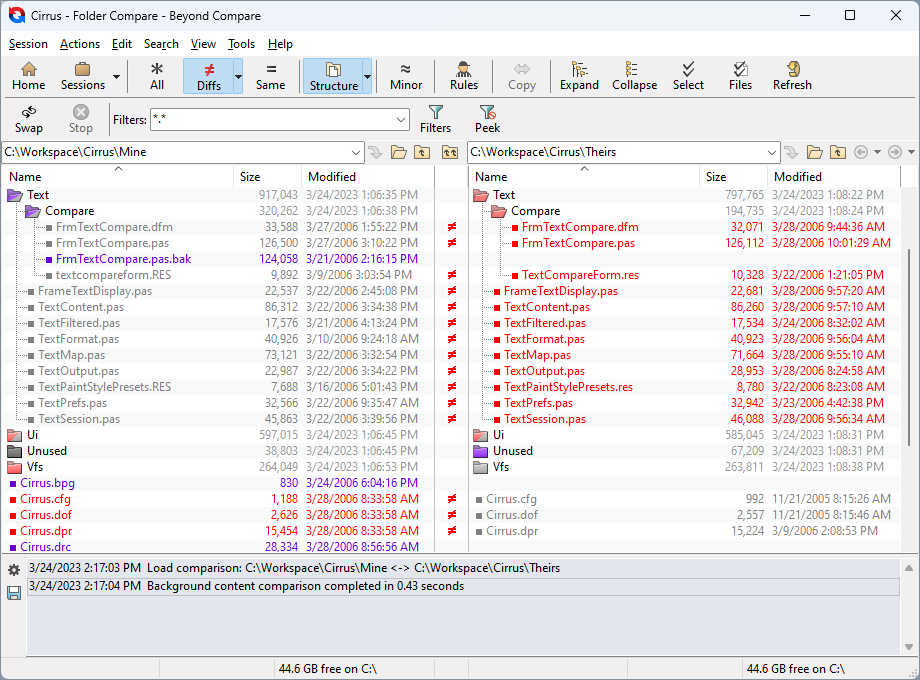 Comparing folders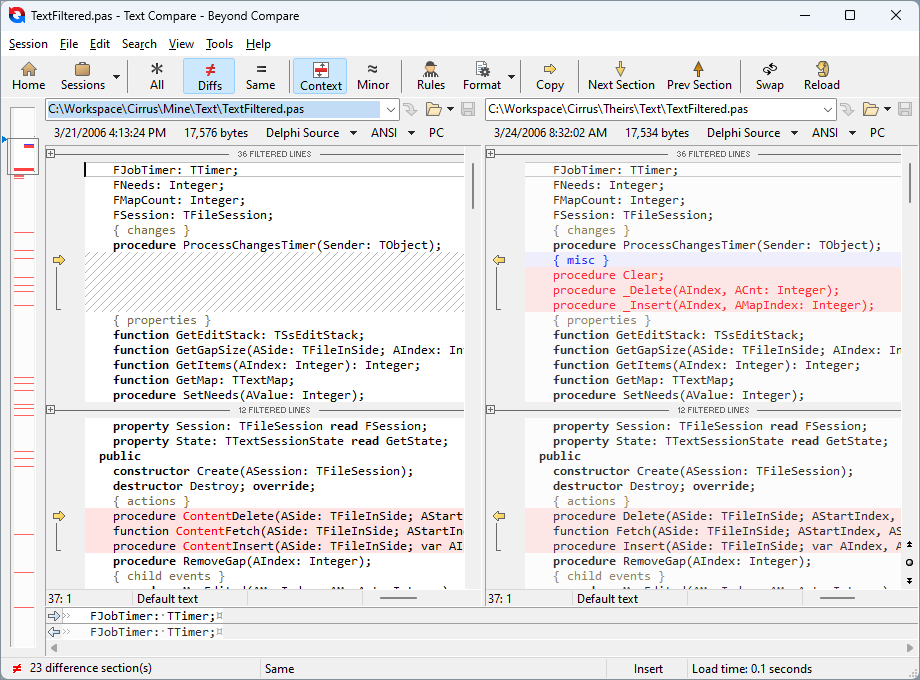 Comparing text files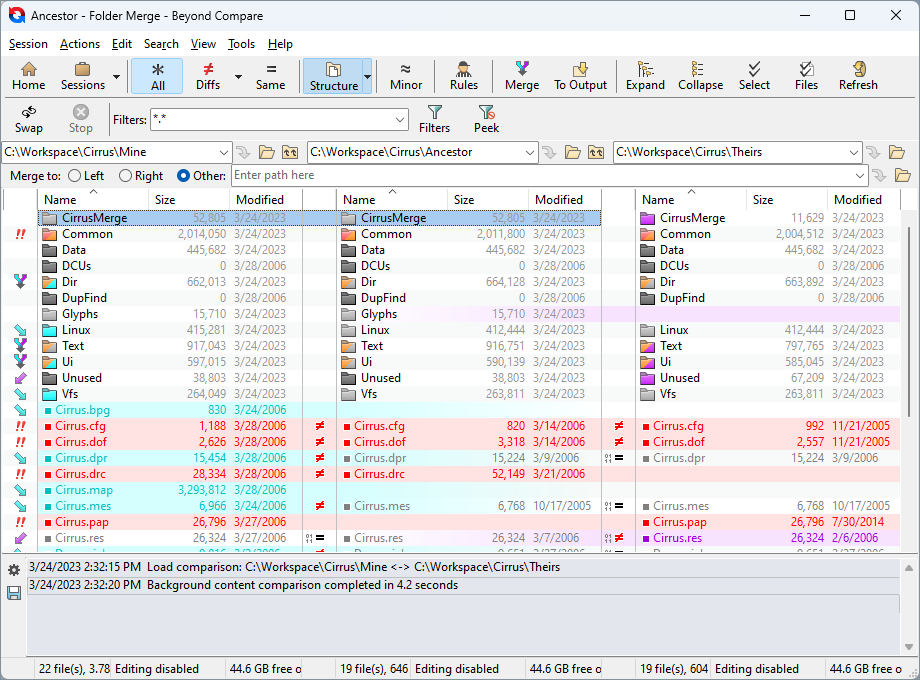 3-way folder merge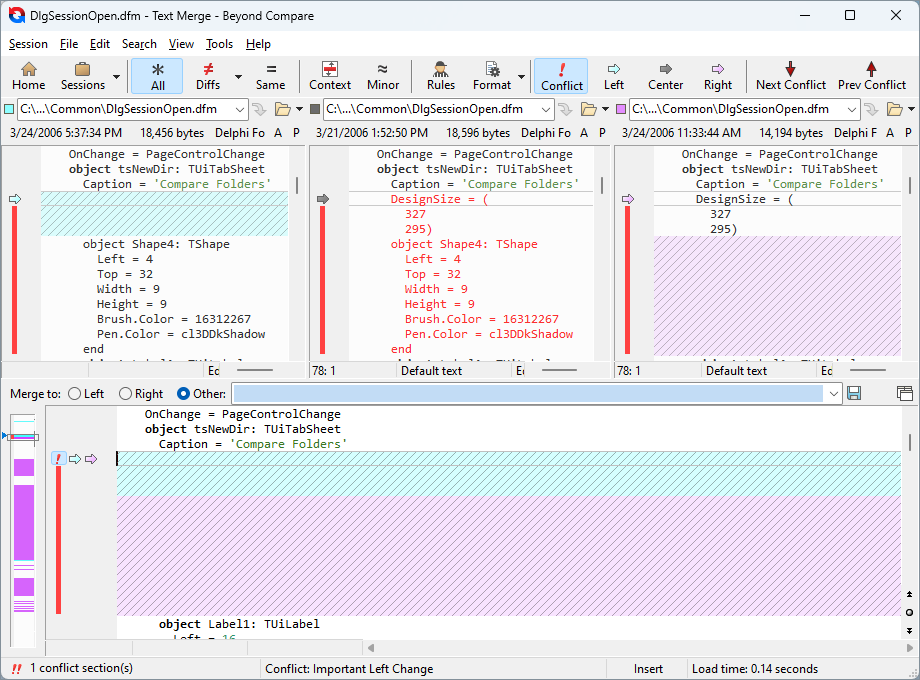 3-way text merge

Folder Sync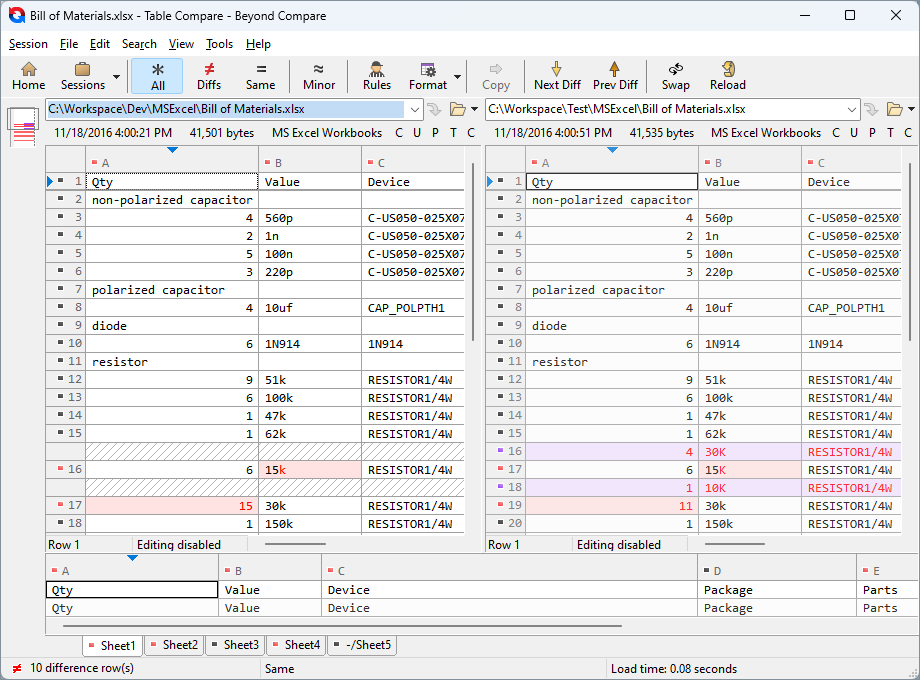 Comparing data tables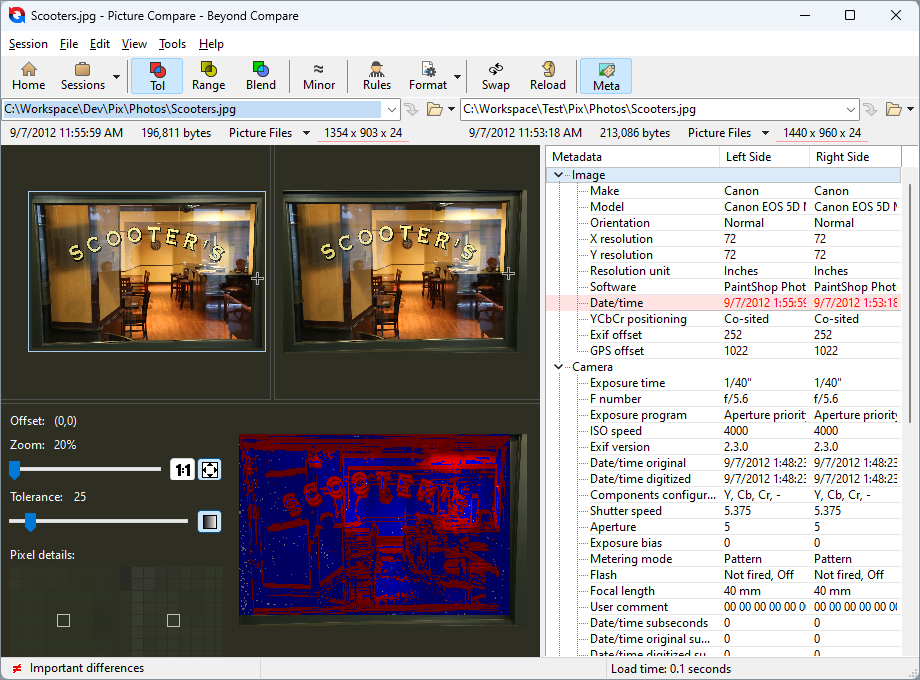 Comparing image files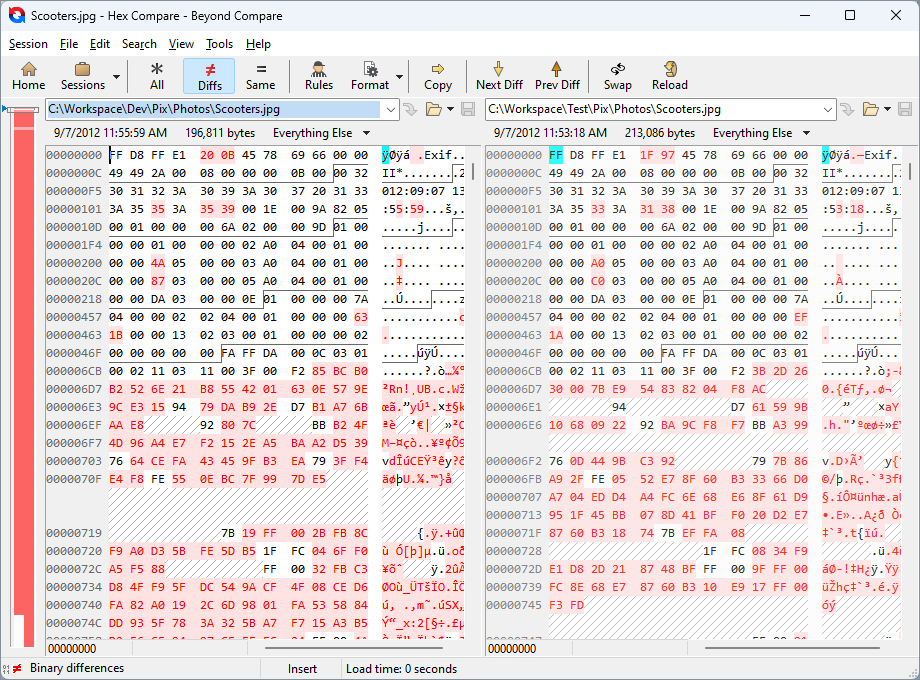 Comparing binary content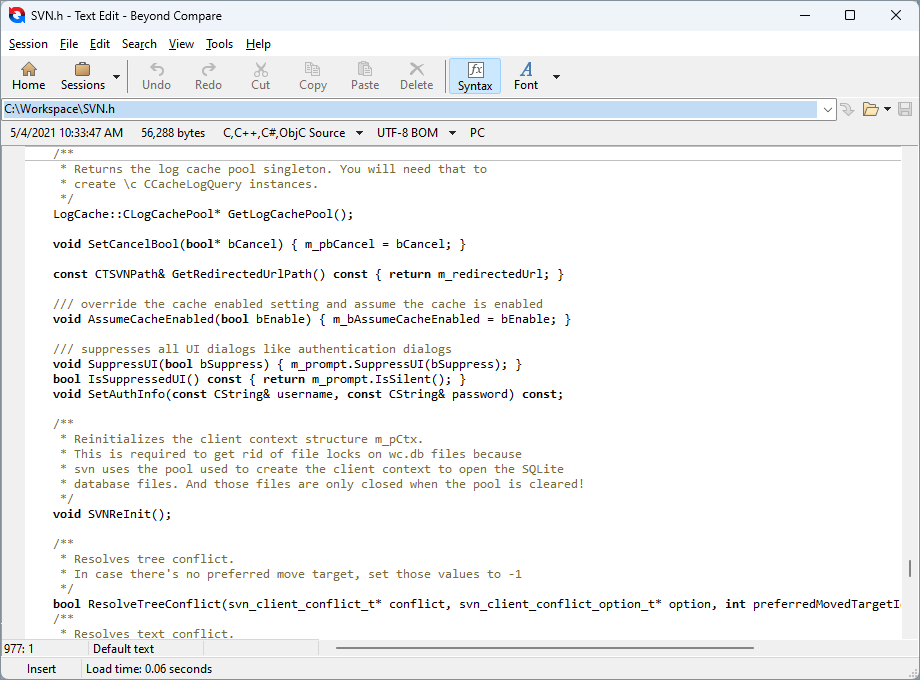 Editing text files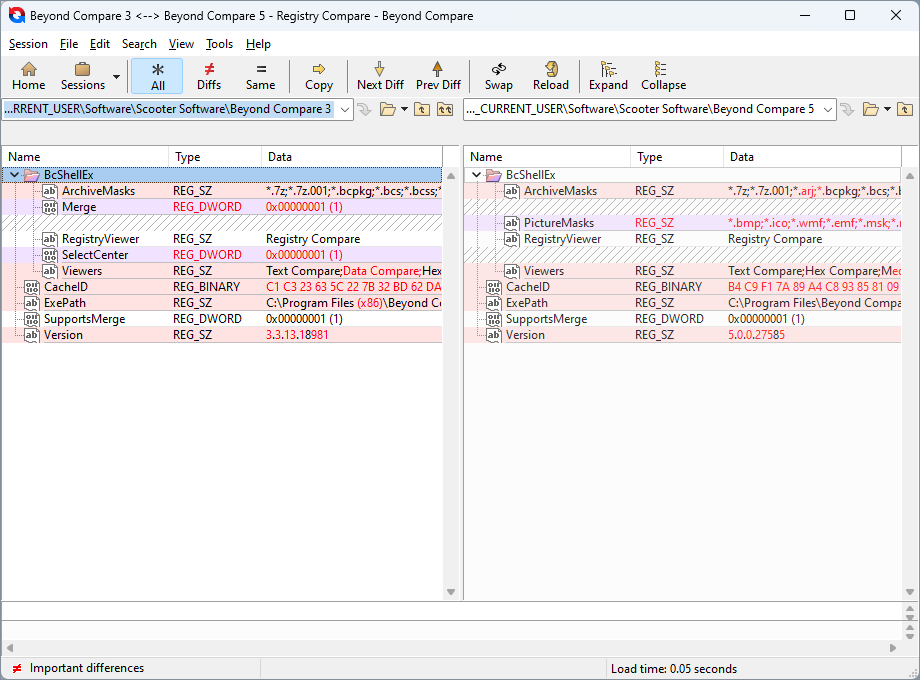 Comparing registry entries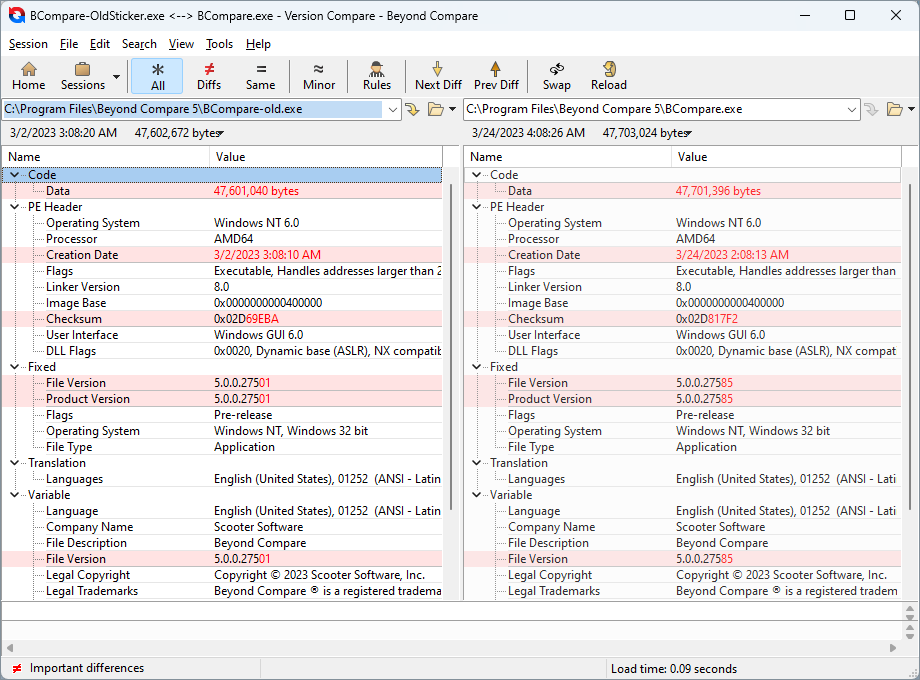 Comparing version info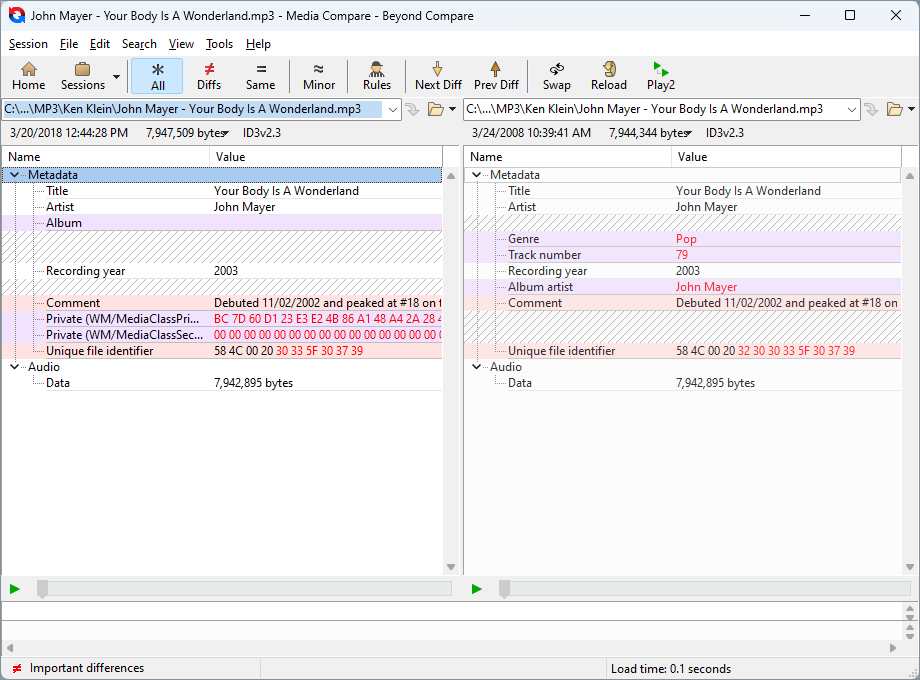 Comparing MP3 info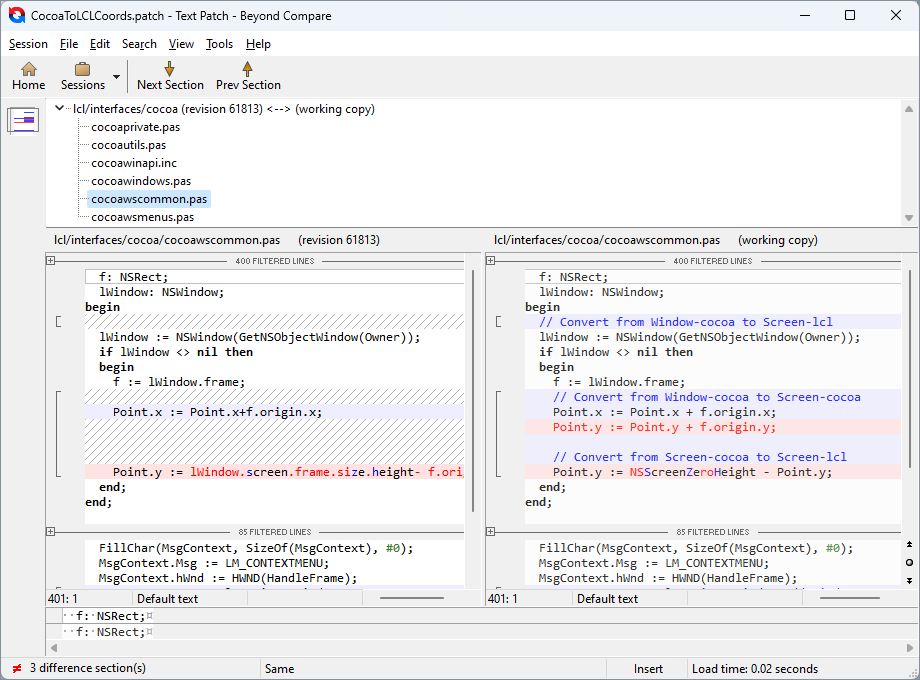 Text Patch