Access Data Anywhere
Beyond Compare is agile. Our virtual file system connects you to your data transparently, whether it's local or remote.
Multiplatform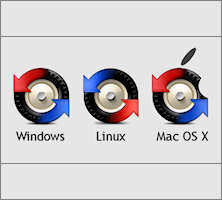 Beyond Compare is available wherever you are, on Windows, Linux, and macOS. Fast, with a native look and feel, and optimized for each platform with the power to do everything you need it to.
Compressed Files
Zip files and other archive types can be expanded in-place to compare and update their contents as easily as any other folder. Beyond Compare handles many popular formats, including tar, gzip, bzip2, Microsoft CAB, WinRAR, and – for Windows – Zipx, 7-zip, and IMG/ISO disk images.
FTP, SFTP, FTPS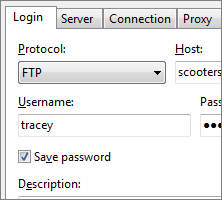 Update your website or make an offset backup; you don't need a separate FTP client. Beyond Compare can connect to FTP, FTP over SSL, and SFTP (SSH) servers to compare, merge, or sync changes with the same commands you're used to. Beyond Compare provides saved profiles for quicker access and supports multiple simultaneous connections to speed your workflow.
(Secure connections are a Pro Edition feature.)

Media Devices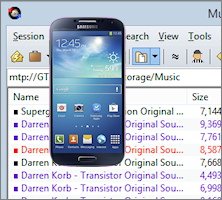 Plug in your camera, MP3 player, or Android device and immediately access it, just like any other drive. Sync your music. Copy your photos. Save your high scores.
subversion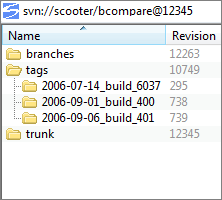 Compare your local Subversion working directory directly against a remote repository without creating a second checkout. Multiple branches and past revisions are supported, so merging branches is a snap.
Cloud Storage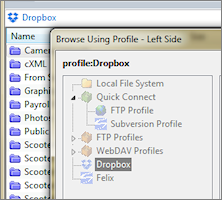 Organize your cloud storage, whether on a WebDAV server or Amazon S3. Grab a few files from Dropbox even when you don't have the full client installed. Beyond Compare makes it easy no matter where your data is.