Beyond Compare 5.0 Beta
Thanks for helping us with our version 5 release!
WARNING: This beta software has passed our basic testing, but likely has many bugs. Do not use it on important data unless you have a backup!
Let us know if you find problems.
---
What's New in Version 5
Note: BC5 is currently in beta.
Light Mode / Dark Mode
If you prefer to use a dark user interface, version 5 includes support for switching light and dark modes.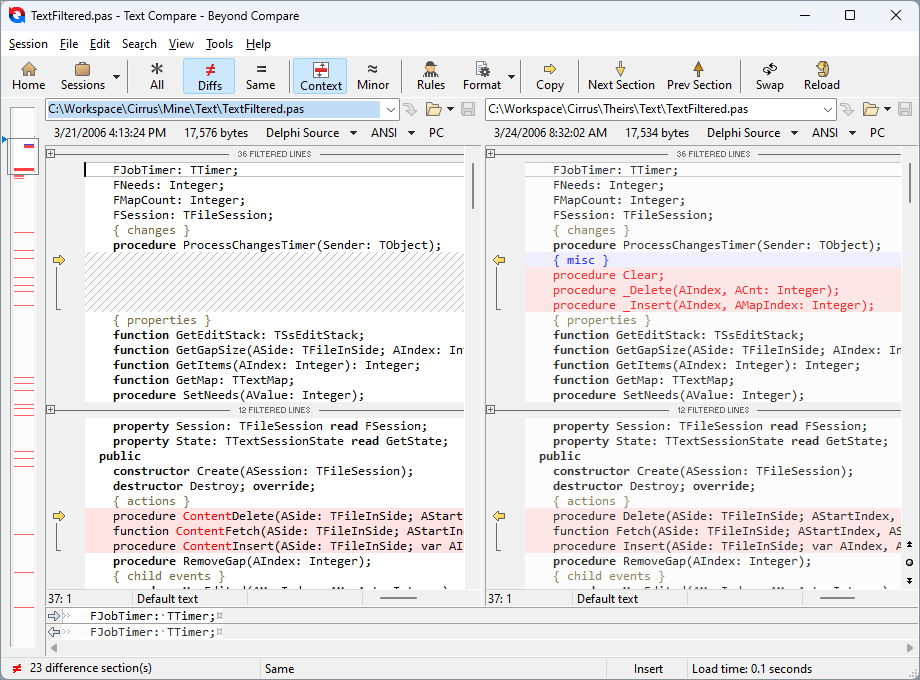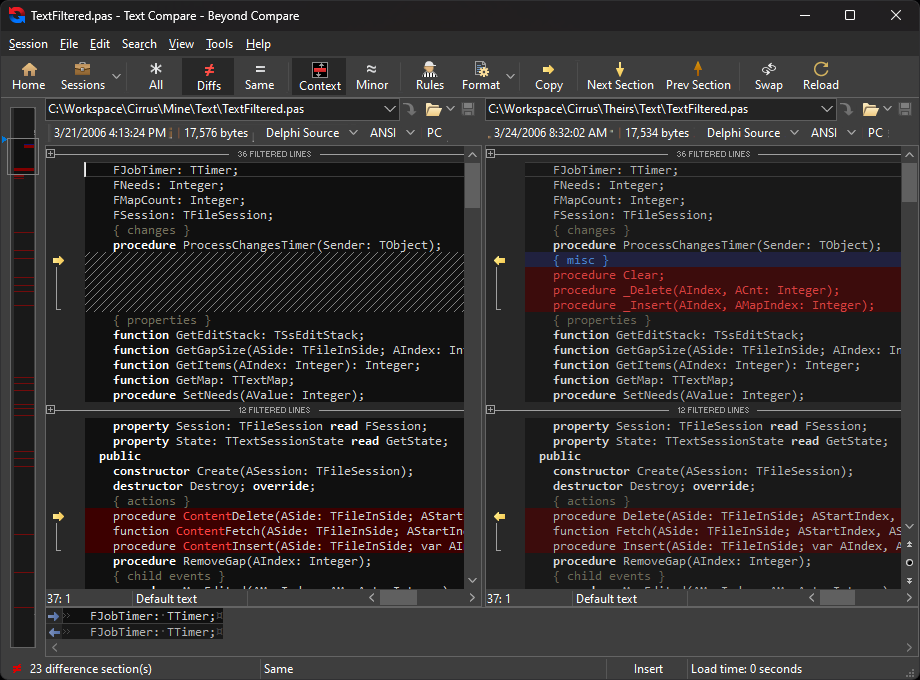 ---
Word Wrap in Text Compare
The Text Edit and Text Compare views now support wrapping lines to fit the display.
---
Table Compare Overhaul
The Table Compare view has been significantly enhanced, including support for multiple Excel sheets and multiple HTML tables.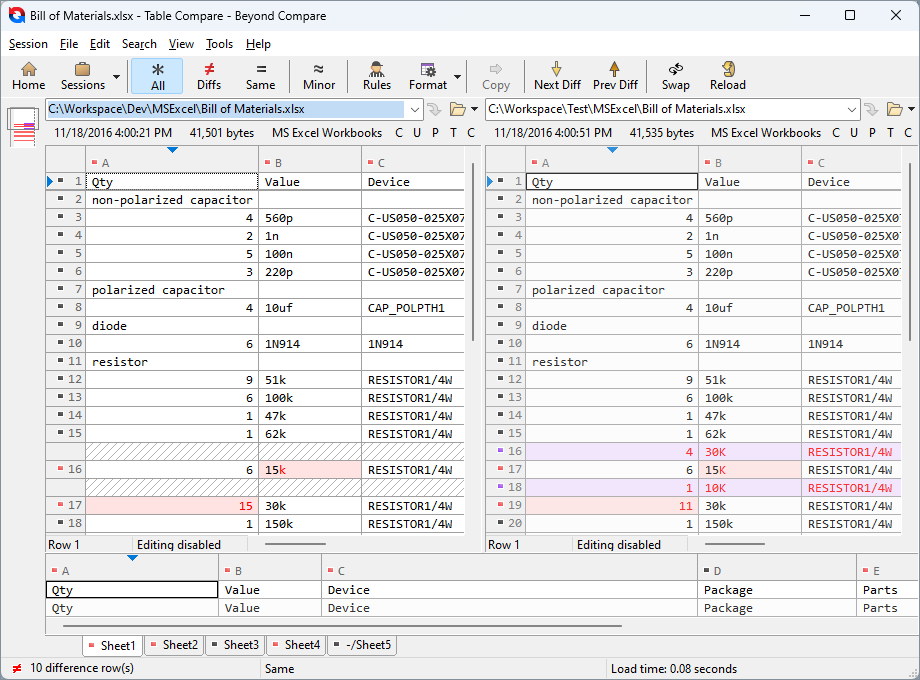 ---
Other Significant Features
Windows 11 context menu.
Native support for Apple silicon. Improved performance on macOS.
Media Compare (formerly MP3 compare) now supports additional file types: FLAC, MP3, MP4/AAC.
Per monitor scaling on Windows.
Linux upgraded to Qt 5.
Text Merge now allows manually aligning multiline selections.
Version Compare supports more header fields, improved MUI handling, improved error handling.