I am using Beyond Compare 4.0 beta (build 18291) on Ubuntu 14.04.
When I exit Beyond Compare with an unsaved file, the dialog that shows up asking if I want to save does not have any buttons in it (see screenshot):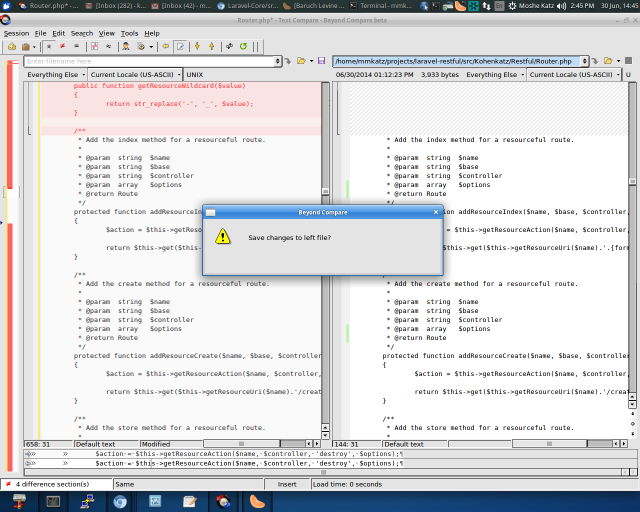 When I grab the title bar of the dialog and drag it, it redraws and the buttons appear.
I have not seen this happen in any other application.
Any ideas?